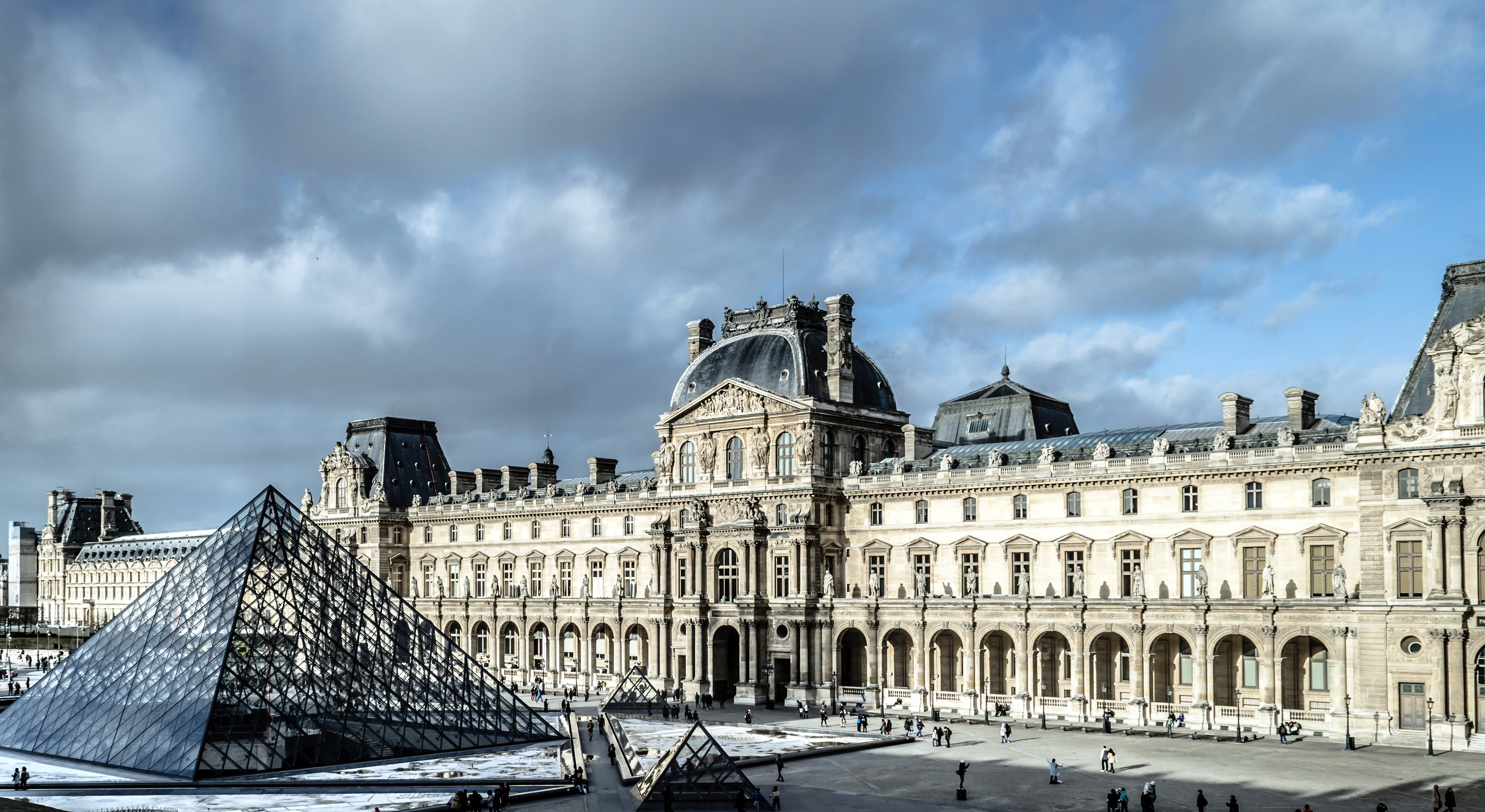 5th get-together of the friendly Operating System for the Internet of Things
Paris, France and online
About RIOT
RIOT is the friendly operating system for the Internet of Things. If you cannot run Linux on your device due to constrained hardware, use RIOT! RIOT explicitly implements the idea of an open Internet. It supports all relevant standards and is distributed under open source license. You find more details on www.riot-os.org.

The RIOT community consists of companies, academias, and hobbyist, distributed all around the world. RIOT aims to implement all relevant open standards supporting an Internet of Things that is connected, secure, durable & privacy-friendly.
About the RIOT Summit
Over the last four years, RIOT has been emerged as one of the agile and state of the art operating system for the IoT. The previous Summits were a big success. It's time to meet again face-to-face!

The RIOT Summit aims for bringing together RIOTers, beginners and experts, as well as people interested in the IoT in general and decision makers who plan to deploy RIOT in the future. The event combines plenary talks, hands-on tutorials, and demos. The Summit will not only inform about latest developments, but will also help to gather feedback from the community to shape the RIOT future.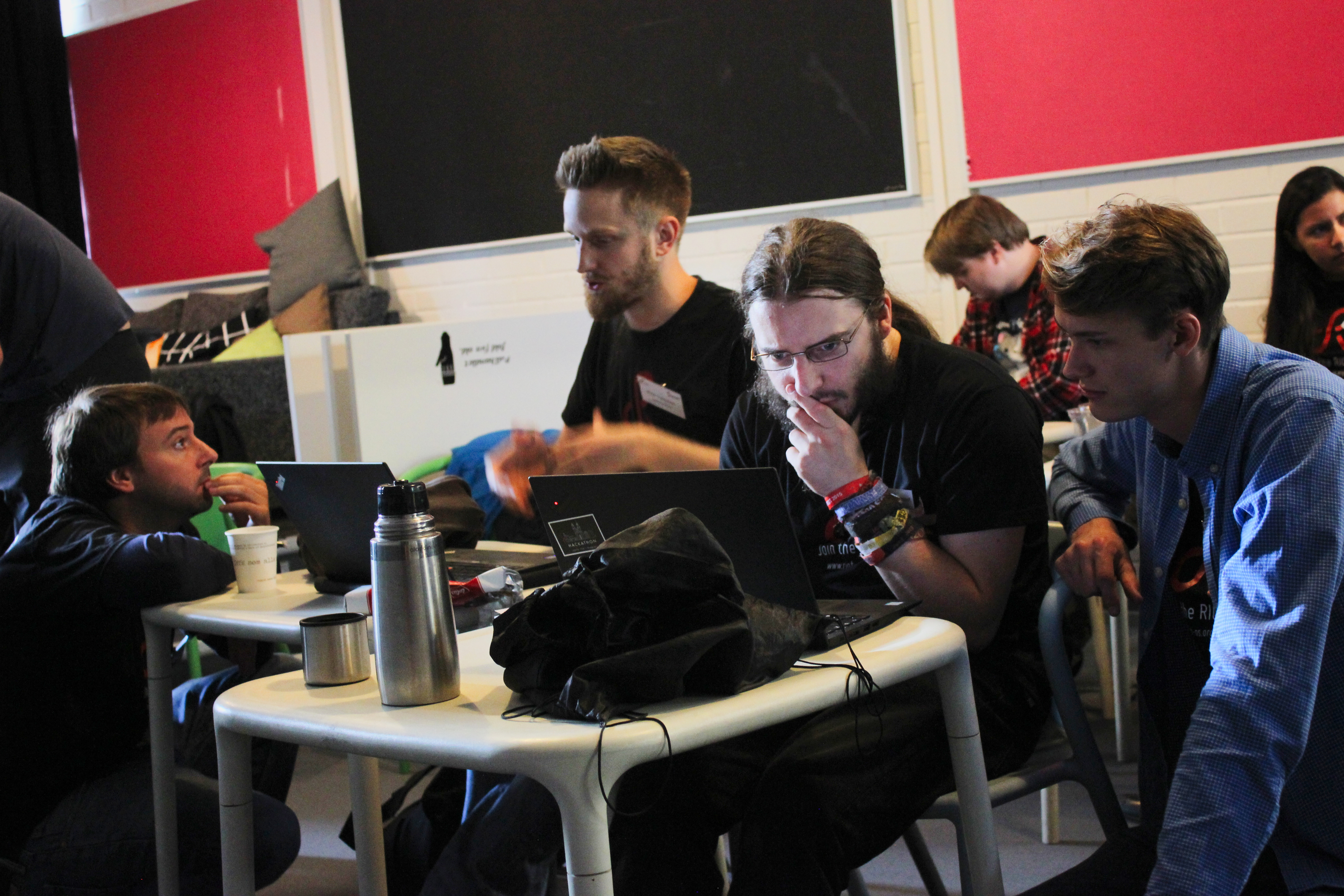 check_circle
What can you expect?
This is the fourth summit of the RIOT community. We will put hell of a lot of energy to make this a special event.
Great talks
Lively demos and tutorials
Social networking
No registration fees but reservation is needed
check_circle
Why should you attend?
It's like vacation. Once a year you should come together with the members of the community to reflect on the past and push the future.
Contact with senior and junior RIOT developers
Latest community news
Participation is free
check_circle
Why should you sponsor?
RIOT is a community product and we want to involve as many people as possible. We don't want to introduce fees and need your help!
Explicit support of the RIOT community
High visibility
Different sponsor levels
Connect with RIOT developers and users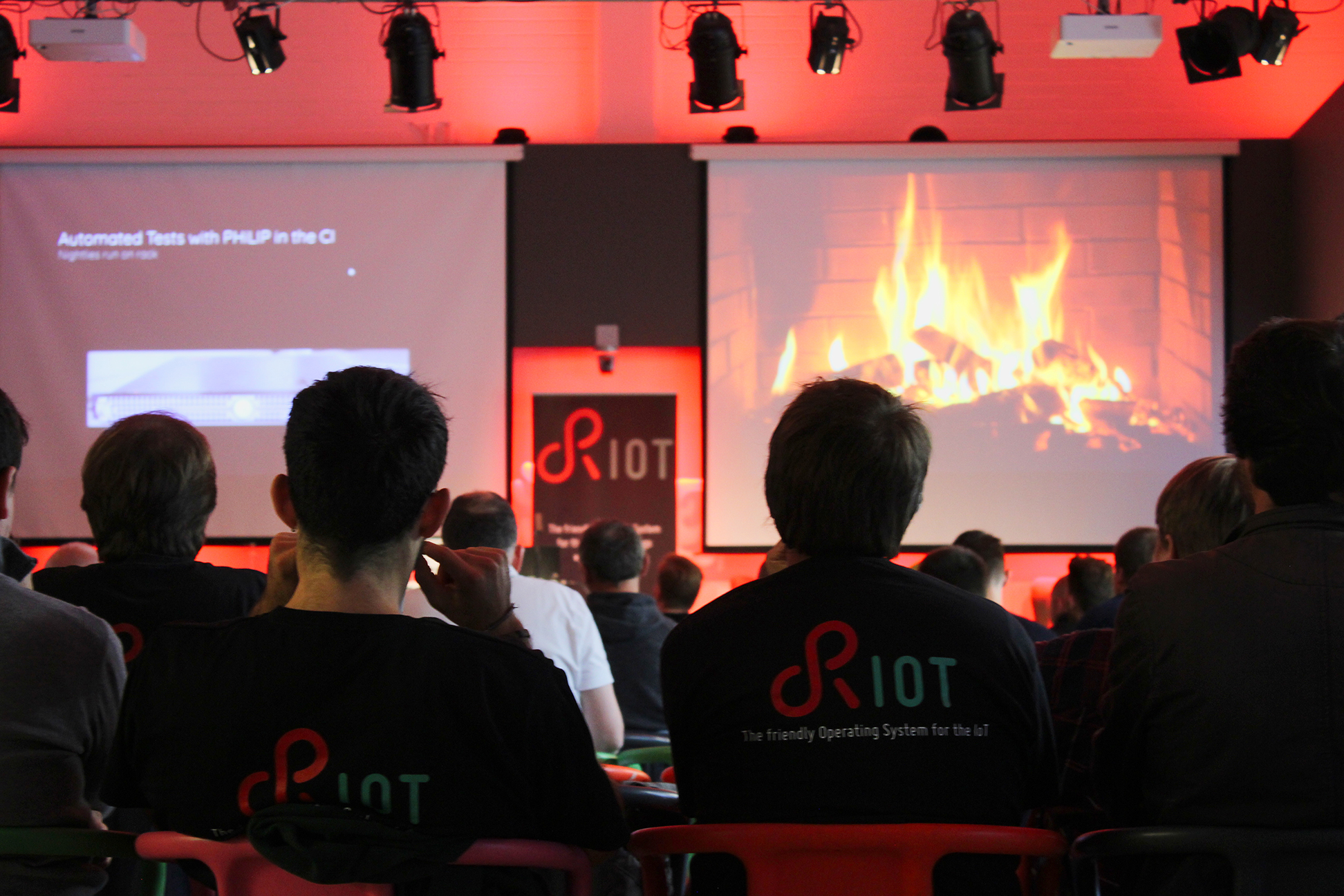 The RIOT Summit: 2 days of great talks, tutorials, and demos for IoT enthusiasts.
You want to give a talk or present a demo? Please submit!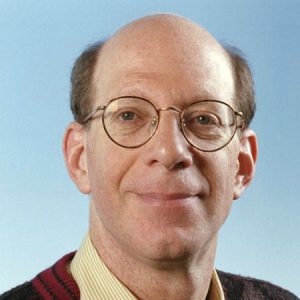 Andrew Tanenbaum, Prof. Emeritus Vrije Universiteit, Keynote on "Smaller is Safer"
This year, we will allow for both, in-person as well as online participation. Below you find information about a potential in-person site.
Venue
Station F
5, parvis Alan Turing
75013 Paris, France
Venue homepage: https://stationf.co
airplanemode_active

Plane travel

Station F is located in central Paris. The closest airports are Charles de Gaulle (CDG), and Orly (ORY). From these airports, you can reach the venue in approximately one hour by public transport. To get from the airports to the venue take the RER B train to Paris center, then go by metro line 6 or line 14.

There are excellent train connections to Paris from all major towns in France, as well as from many cities in Europe and the UK. From your arrival train station in central Paris, you can take metro line 6 or line 14 to the venue.

More on information about the train system: https://en.oui.sncf/en/.

airport_shuttle

Public transport

The metro stations nearest to the venue are Chevaleret (metro line 6, which is 3min walk) and Bibliotheque Francois Mitterand (metro line 14 and RER line C, which is 10min walk).

More information about the public transport: https://www.ratp.fr/en/
hotel
Oops! Design Hostel
---
This hostel is close to the venue, is well connected with the metro, and offers a variety of different rooms. Group reservations are possible. A potentially good budget solution.
Address: 50 Avenue des Gobelins, 75013 Paris, France
Distance to venue: walking distance 1,5 km
Web: http://oops-paris.com/
Website
hotel
Hotel Ibis Styles Paris Tolbiac Bibliothèque
---
Ibis hotels is a major hotel chain, including several locations in Paris. The nearest to the venue is the Ibis Styles Paris Tolbiac Bibliothèque, which offers a large number of standard hotel rooms.
Address: 21 Rue de Tolbiac, 75013 Paris, France
Distance to venue: walking distance 900m
Web : https://all.accor.com/hotel/7976/index.fr.shtml
Website
hotel
Citadines Apart Hotel Austerlitz Paris
---
This accommodation features 50 apartments, including studios and a 2-room apartment. They all have a fully equipped kitchen, a private bathroom, WiFi etc. A potential solution midway between an Airbnb and a hotel. There are also other Citadines Apart Hotel in other locations in Paris.
Address: 27 Rue Esquirol, 75013 Paris, France
Distance to venue: walking distance 1km
Web: https://www.citadines.com/en/france/paris/citadines-austerlitz-paris.html
Website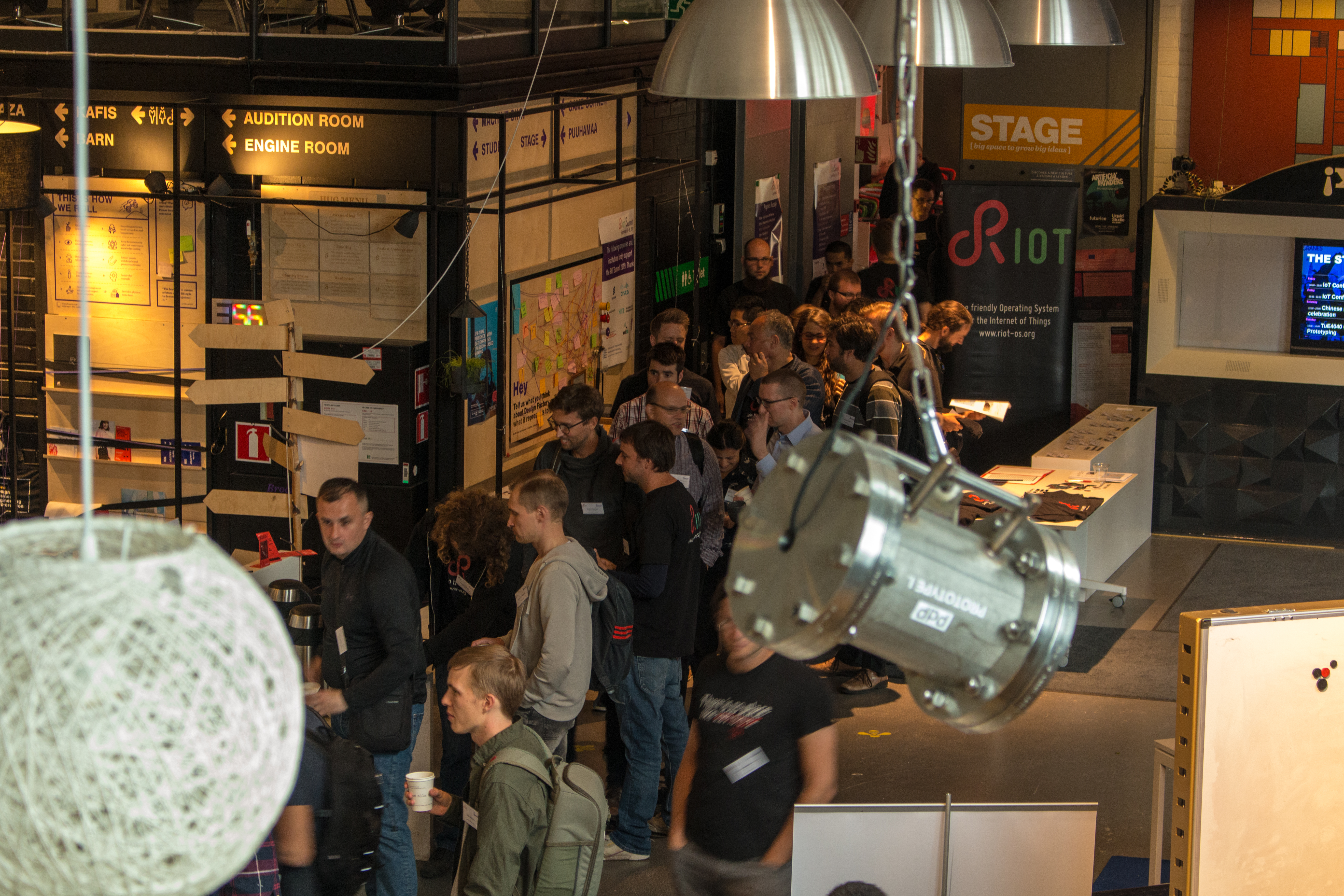 RIOT Summit 2019 was a great success!
Check out the highlights from last year's event, which more than 120 participants enjoyed.
Frequently Asked Questions
How does the current Corona situation affect the RIOT Summit?

We cannot predict the state in September. We hope, however, that travelling will be possible. In any case, the health of our participants is utmost important to us. We will allow for in-person as well as remote participation.

Let's meet, in person or virtually!

When does registration start?

Stay tuned. We will open the registration around August.

Who organizes the RIOT Summit?

The RIOT Summit is organized by the Internet Technologies group at Freie Universität Berlin, INRIA, and the Internet Technologies group at HAW Hamburg. All three institutions are the original founders of RIOT. You can contact the organizers via summit@riot-os.org.

How much does registration at the RIOT Summit costs?

Participating at the RIOT Summit 2020 will be free of charge. However, explicit registration is mandatory for planning purposes.